Wilona WF
(Waldaire x As You Wish WF by Adamant/Volturno)
Pedigree
Estimated Mature Height 16 Hands
Discipline: Dressage, Eventing, Hunter, Breeding
Temperament undersaddle is suitable for a confident amateur.
Price: SOLD
Lona is a true black daughter of Waldaire out of current Eventing mare As You Wish WF, who has recently moved up to Training Level in her first year of competition. Lona has inherited many of the qualities of both sire and dam – her even temper, steady rhythm and good conformation. She is a very friendly and inquisitive youngster who would always like to be the first one to be caught and fussed over.
Wilona was exceptionally easy to start and is a daily pleasure to train. She has just returned from her first hunter show with a Championship in the Baby Green Hunter division. Her use and freedom of her shoulders deserve special mention as it is not every day that a novice shows such promise and talent so quickly. She is the eptitome of FANCY! with that special "look" that the hunter folks get very excited about.

That being said, Wilona will continue with her dressage education until she is sold. Currently she is working on everything for 3rd and 4th Level. Her price will increase with additional show mileage and/or training.
At her foal inspection, Wilona received a First Premium.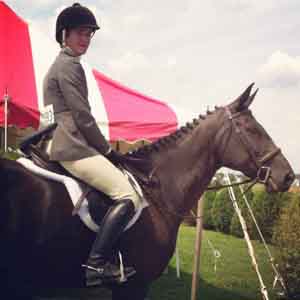 Congratulations to Wilona's new FAMILY!!! We're so excited to see your future success!!!
Since joining the Gartland family, Wilona has gone on to be a Devon Horse Show CHAMPION in the Ladies Side Saddle! She is a multiple Champion at the USET Side Saddle Show with Susan Sisco, Jedi, Sara and Melissa Gartland! Wilona enjoyed another very successful competition at the Aiken Horse Show in the winter of 2014-15!

Congratulations to all of Wilona's connections!!

USET Side Saddle in 2014 with Susan Sisco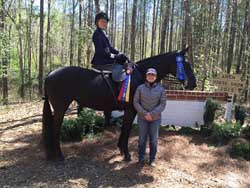 Aiken Champion2015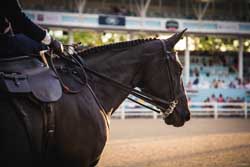 On her way to becoming a Champion at the Devon Horse Show!

The DHS Champion in action!
The award ceremony post hack-off!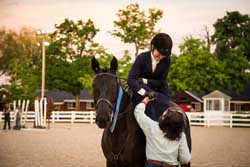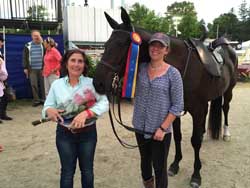 Actively competing in the Hunters!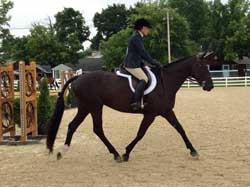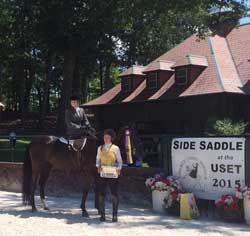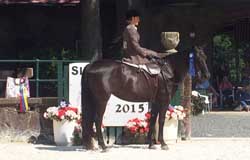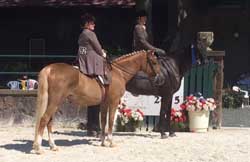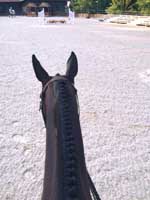 A view from aboard the Champion!
Video Links
Baby Green Round 1 Over Fences
Baby Green Round 2 Over Fences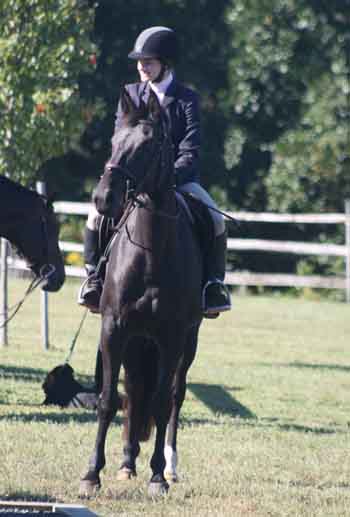 September 2012